Caricatures | Everything You Need To Know
What are caricatures and what does the word "caricature" mean?
A caricature is an exaggerated drawing of someone. The purpose of the exaggeration is not to distort, but to make it clear who or what you are talking about.
Caricatures exaggerate facial features, parts body, or clothes that distinguish someone. They can also exaggerate personality traits like attitudes and behaviour.
When it comes to caricature drawing, they can be drawn in different styles. One way to draw these caricatures is to exaggerate facial features. For example, one might draw a woman with a very large nose or a very small mouth. Another way that one might draw a caricature of a person is to show the person doing something interesting. For example, one might draw a person including a hobby, sports or interests.
Caricatures are regularly drawn for newspapers, magazines and online media and celebrity caricatures are an increasingly popular art form, especially to meme popular and latest news.
Disclaimer – This website contains affiliate links. If you find the information useful and click on a product link and make a purchase, a small commission will be earned by Magical Memories and we appreciate your support.
How do caricatures differ from cartoons?
As mentioned above, caricatures are an exaggerated representation of somebody, usually to create humour.
However, a cartoon of a person does not exaggerate in the same way a caricature does. A cartoon is a simplified illustration that has a sharp, playful style to it. Anything can be drawn as cartoon work whether it's a person, animal or scenery, whereas a caricature is typically done of a person / human face (although caricatures of dogs and car caricatures are becoming increasingly popular).
Caricature drawing entertainment
Caricature experts usually work at festivals, in busy streets and other public events, drawing pictures on large sheets of paper, or digitally on a iPad. Also, live caricatures can be drawn at events such as private parties, weddings, Christmas parties, corporate events and trade shows. At trade shows, digital artists drawing caricatures and providing entertainment are one of the best ways to pull in a crowd!
Traditional Caricatures vs iPad and Digital Caricatures
Traditional caricaturist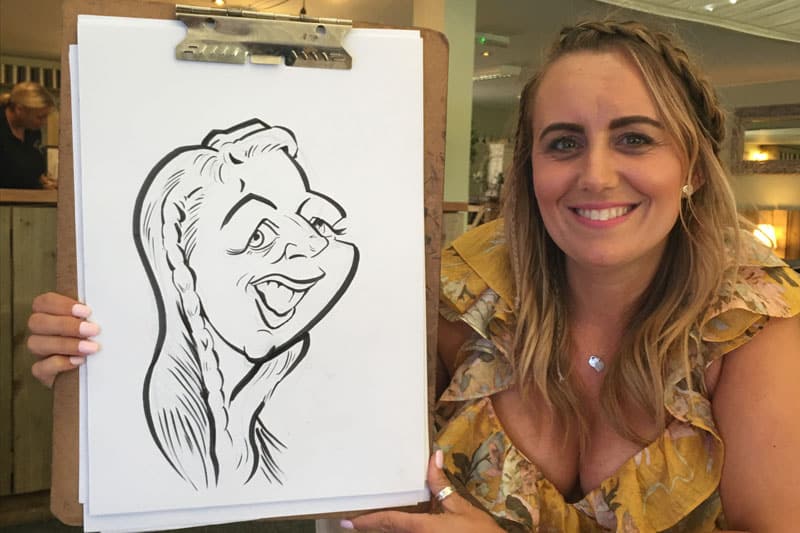 Traditional caricatures as you'd expect are created using traditional materials, typically marker pens and thick card stock.
Caricature Paper / Card
Card stock has to be a good thickness which is determined by the weight and grade, measured in gsm.
Caricature Markers
The marker pens used by professional caricaturists are usually "brush tip" pens and "fine liners" for details. The brush tips can create thick to thin lines depending on the angle and pressure applied. Copic Markers are a good example of brush tip markers perfect for drawing caricature art. They also do a fine liner range.
Caricature Shading and colour.
Copic marker pens come in a range of grey shades for black and white caricatures, and also in a variety of colours too. Many a caricature artist use chalks or pastels to add colour to the artwork. Having colour caricatures created traditionally live at functions obviously takes longer, and therefore less can be done in the time booked. That's why black and white caricatures are the most popular for weddings and parties.
iPad & Digital Caricatures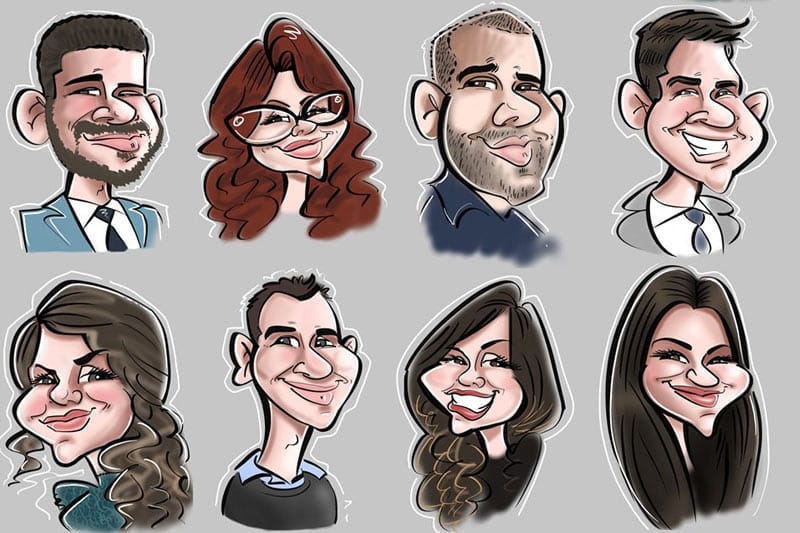 In recent times, digital caricatures have become more and more popular for a number of very good reasons. Most experts have chosen to use the iPad pro in conjunction with the Apple Pencil for on the spot digital caricatures.
The iPad Pro offers a good battery life, is pressure sensitive for that brush tip style line work, and easily connects to most displays and printers. Popular software for this is Pro Create which is cheap to buy and is fantastic to use.
Digital caricatures can be projected to large screens so that a bigger audience can be reached. Also, the final images can be emailed, printed, coloured and branded more easily than traditional work. The contemporary print finish that's possible is not far off studio quality, even though they are drawn live.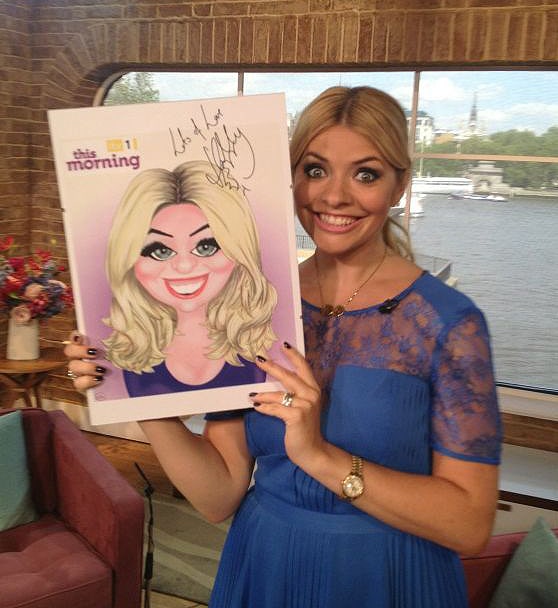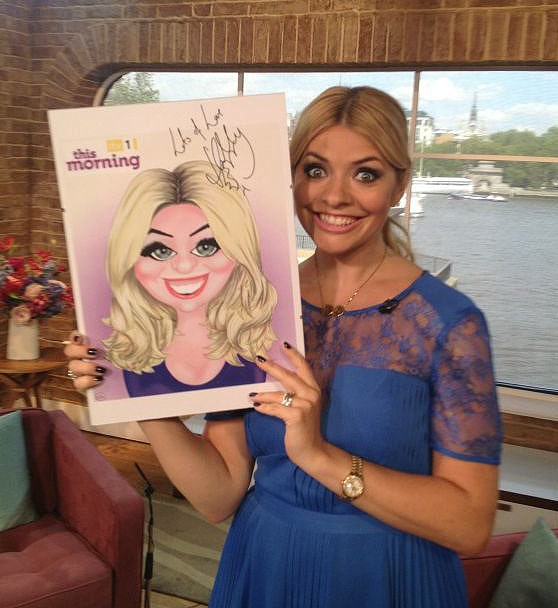 Celebrity Caricatures
Famous personalities are fair game when it comes to caricatures. As they are in the spotlight, a caricaturist will draw them as they appear in the public arena. It's not necessary to be kind – it is a caricature after all!
Very often caricatures of celebrities will capture them doing something that they are stereotypically known for. Their star quality so to speak. The caricatures of celebrities can range from very flattering (ok, most caricatures aren't) to extremely exaggerated. It's all part of what you might expect at a caricature event or drawing experience.
Drawings of famous people are always popular and great fun, but particularly popular when these celebrities are well-known for something such as a talent or hobby or something news related.
Caricature artist as entertainment
If you are interested in booking a caricature artist for your event, Magical Memories can help you hire the best artist, at the best price, with the highest level of service guaranteed. Magical Memories is the UKs leading specialist supplier of caricature professionals in the UK and has a wide range of artists available for you to book. All the caricatures are given away to guests free of charge at private and corporate parties, weddings and Christmas parties making for a wonderful souvenir!
Weddings
Caricature artists are a great way to keep guests entertained at weddings while also providing a unique personal gift.
Who does caricatures near me?
Many of our amazing caricature artists have been members of our team for over 15 – 20 years and therefore we can whole heartily recommend them for your event! We have entertainment specialists covering the whole of the UK so please ask for availability and profiles of our team in your area.
To get in touch about booking live caricatures for entertainment, please complete our online contact form here.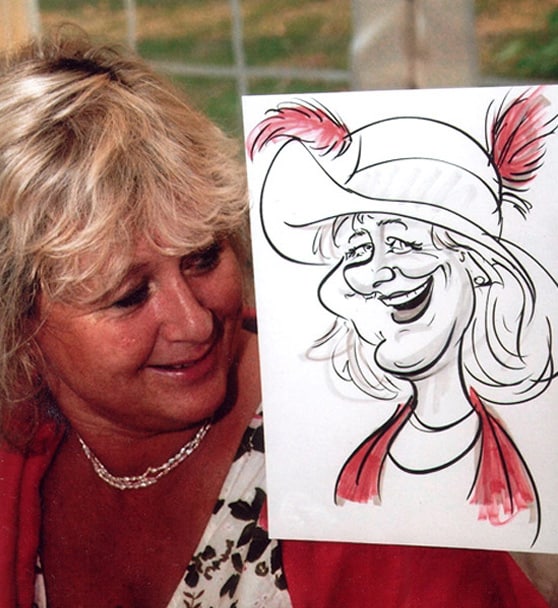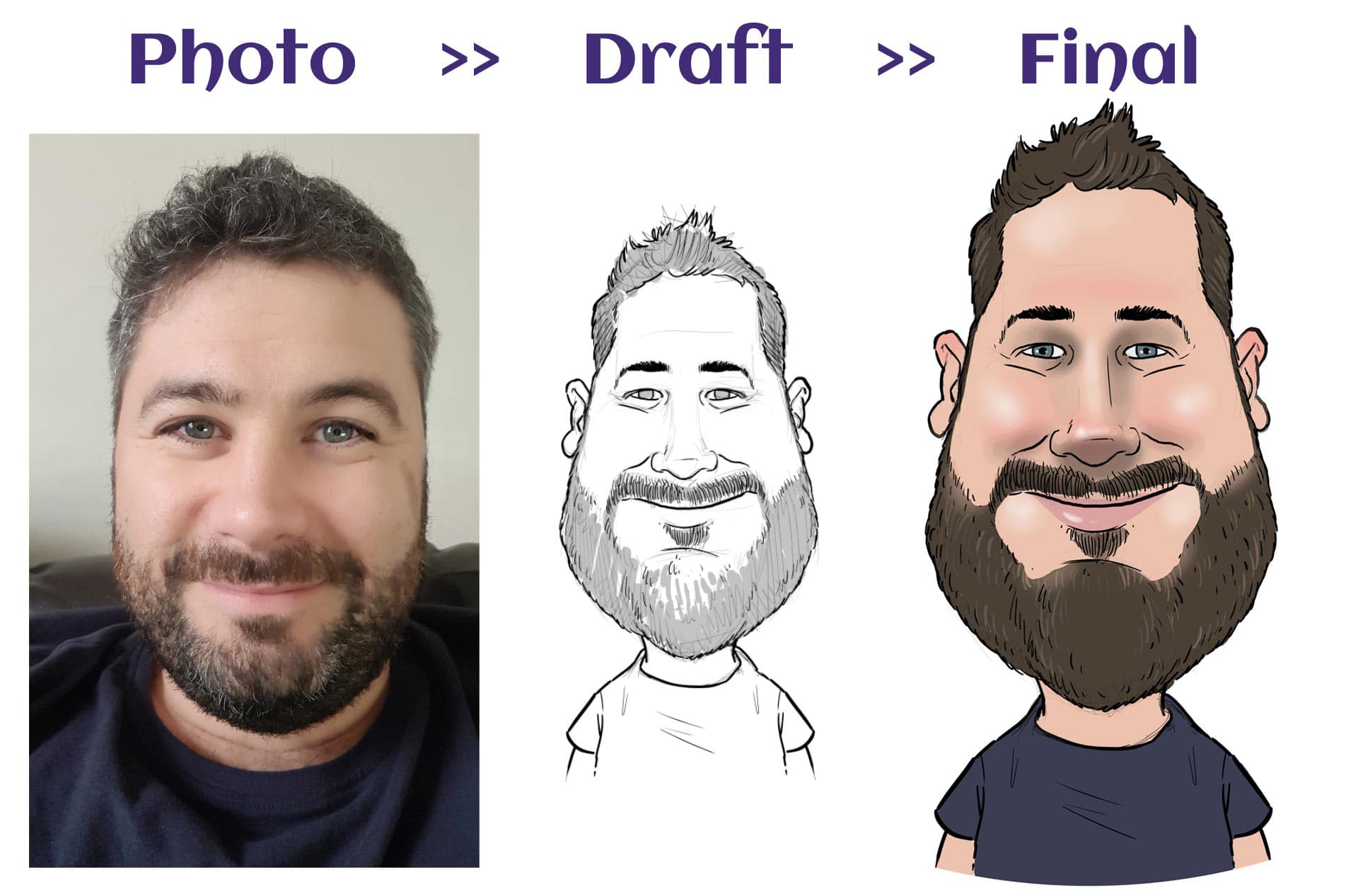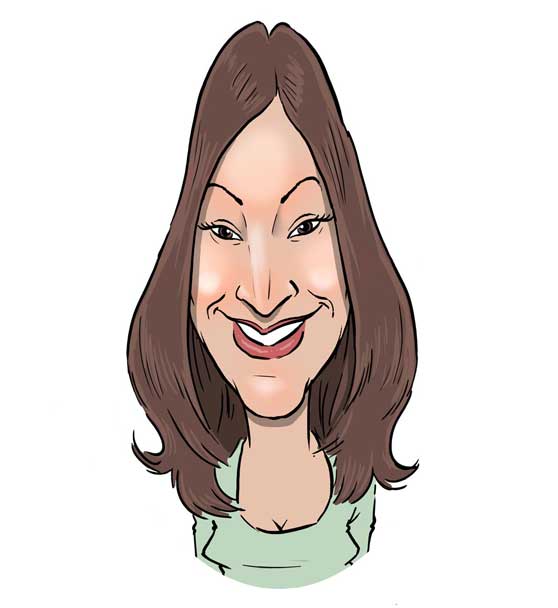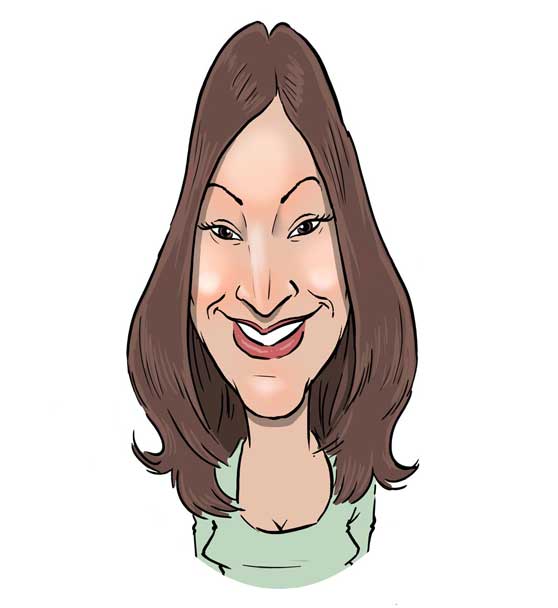 Caricatures from photos
Created in the studio rather than live, caricatures from photos are usually drawn digitally using an iPad, a digital drawing tablet, or a digital pen display. Wacom is the front runner when it comes to drawing boards for caricature illustrators.
Caricatures from photos can also be done traditionally by painting using oils or acrylics on canvass. Hand painting caricatures from photos takes longer and uses a different skill set and as a result they usually cost more than the digital alternatives.
Caricatures from photos make perfect gifts for friends, family and work colleagues. The drawing will usually include hobbies, interests and personal information to make the gift more special and totally unique. Let us know your idea and we'll make it happen!
Perfect for:
Birthdays
Retirement gifts
Wedding staionery
Christmas presents
Awards ceremonies
And more
You can see more of our caricature from photos art examples, references and prices here.
Caricatures drawn in the studio from photos are often used at corporate function, corporate event or awards ceremonies where the image of the guest of honour is captured in a caricature illustration.
Drawing caricatures
How to draw caricatures
How to draw funny and recognisable caricatures is not an exact science, but there are certain rules and techniques to learn. Once mastered, it's then a case of finding your own personal style that suits the way you work individually as an artist.
The best book on the subject of how to draw high quality, amazing caricatures is in our opinion the Mad Art Of Caricature By Tom Richmond. This book features everything from how to make caricatures face shapes, different types of faces, certain expressions and how best to capture the essence of a personality in your caricature illustration.
We have seen many publications on caricatures for beginners, but Tom's book covers everything in detail, with step by step examples to make the process clear. Once you have read the information, practice, practice and practice some more!
Key things when drawing a caricature:
Resemblance – it has to be instantly recognisable
Humour – it has to be funny and amusing
Style – once you have found a style that works for you, stick with it and be consistent.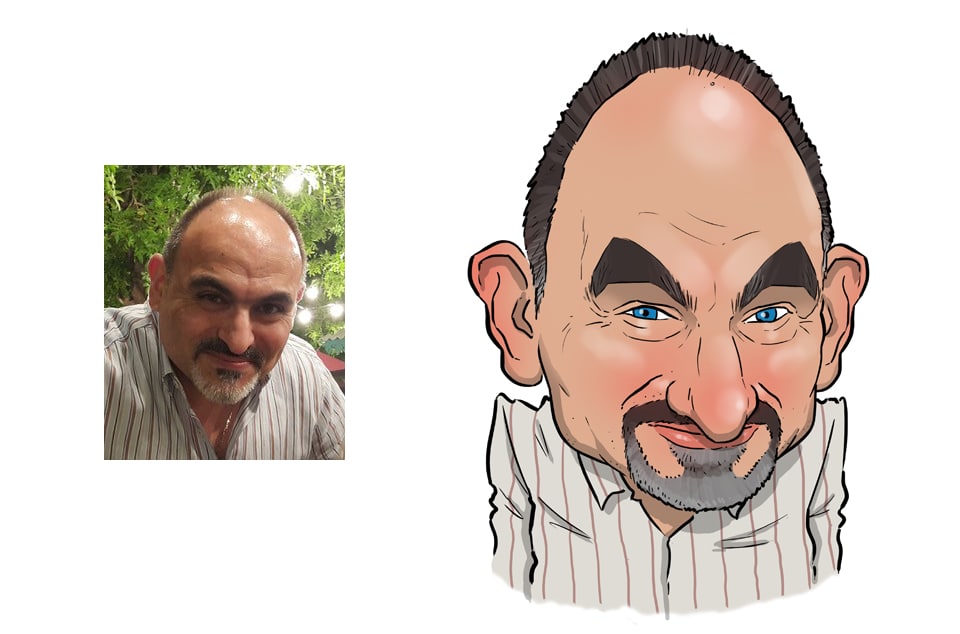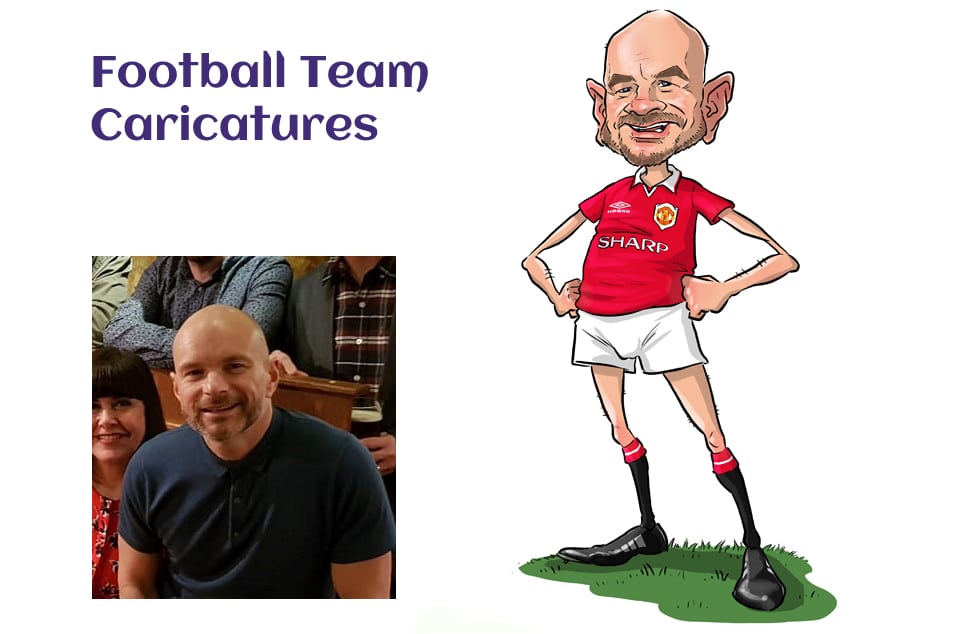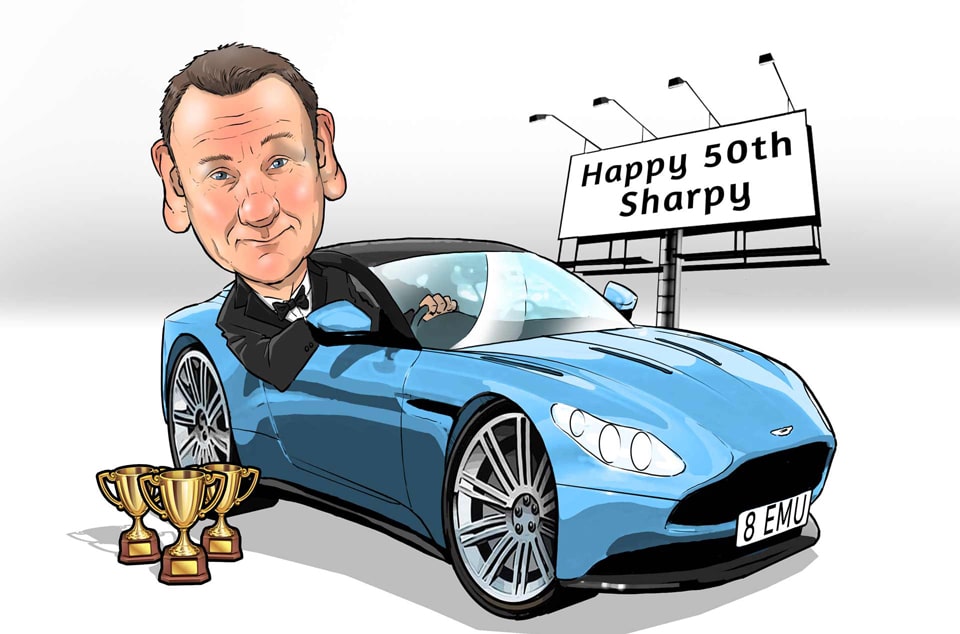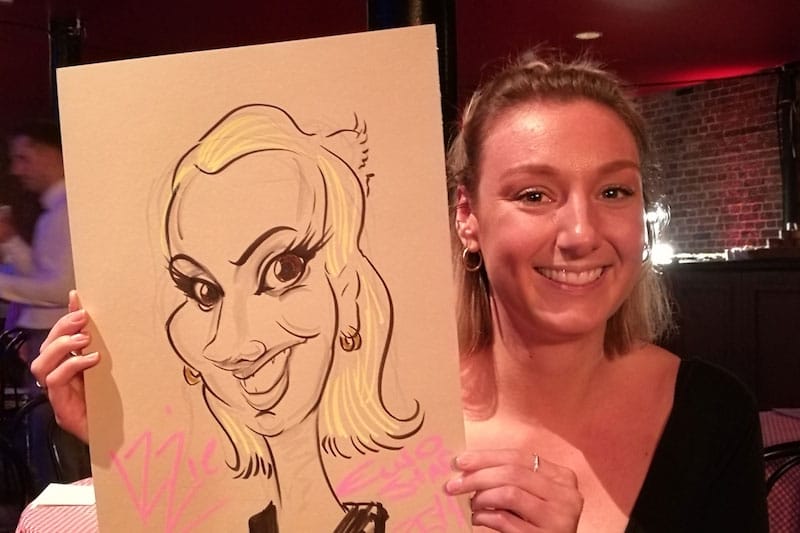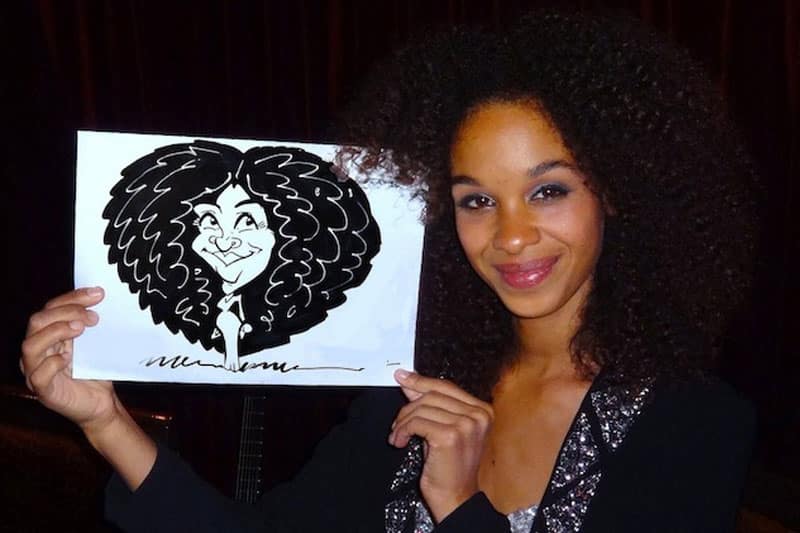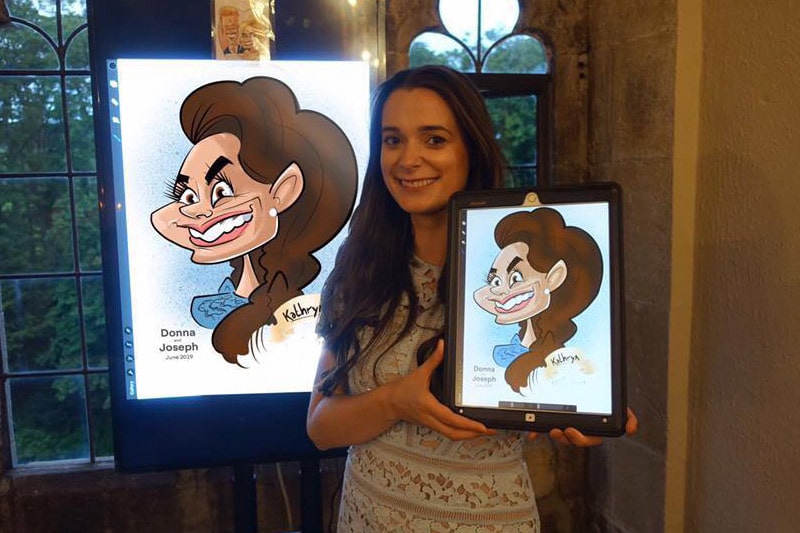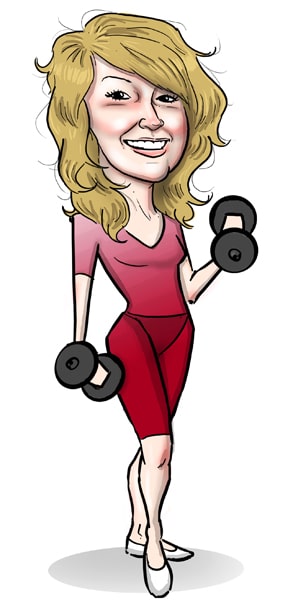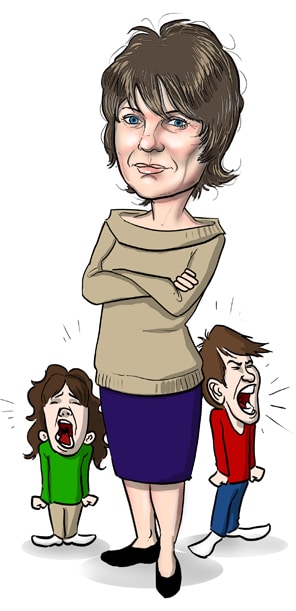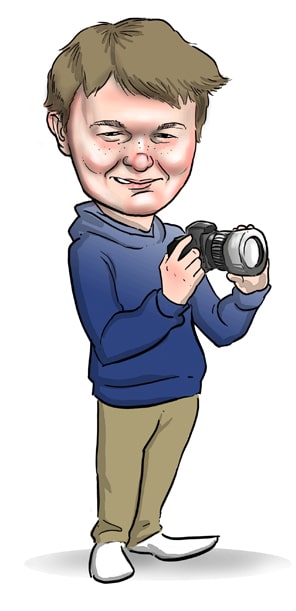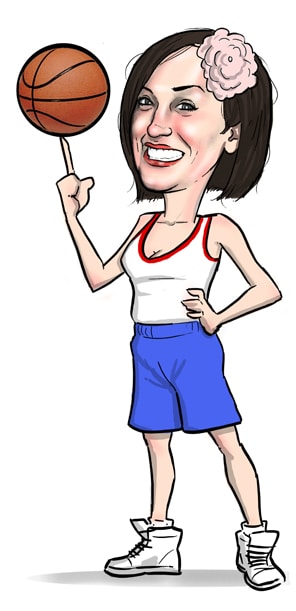 Affiliate Disclosure
In compliance with the FTC guidelines, please assume the following about all links, posts, photos and other material on this website: Any/all of the links on this website are affiliate links of which Magical Memories receives a small commission from sales of certain items, but the price is the same for you. www.magicalmemories.co.uk is a participant in the Amazon Services LLC Associates Program, an affiliate advertising program designed to provide a means for sites to earn advertising fees by advertising and linking to Amazon.com & Amazon.co.uk. Pages on this site may include links to Amazon and its affiliate sites on which the owner of this website will make a referral commission.
All the caricatures on this site are produced by our team of star quality artists.