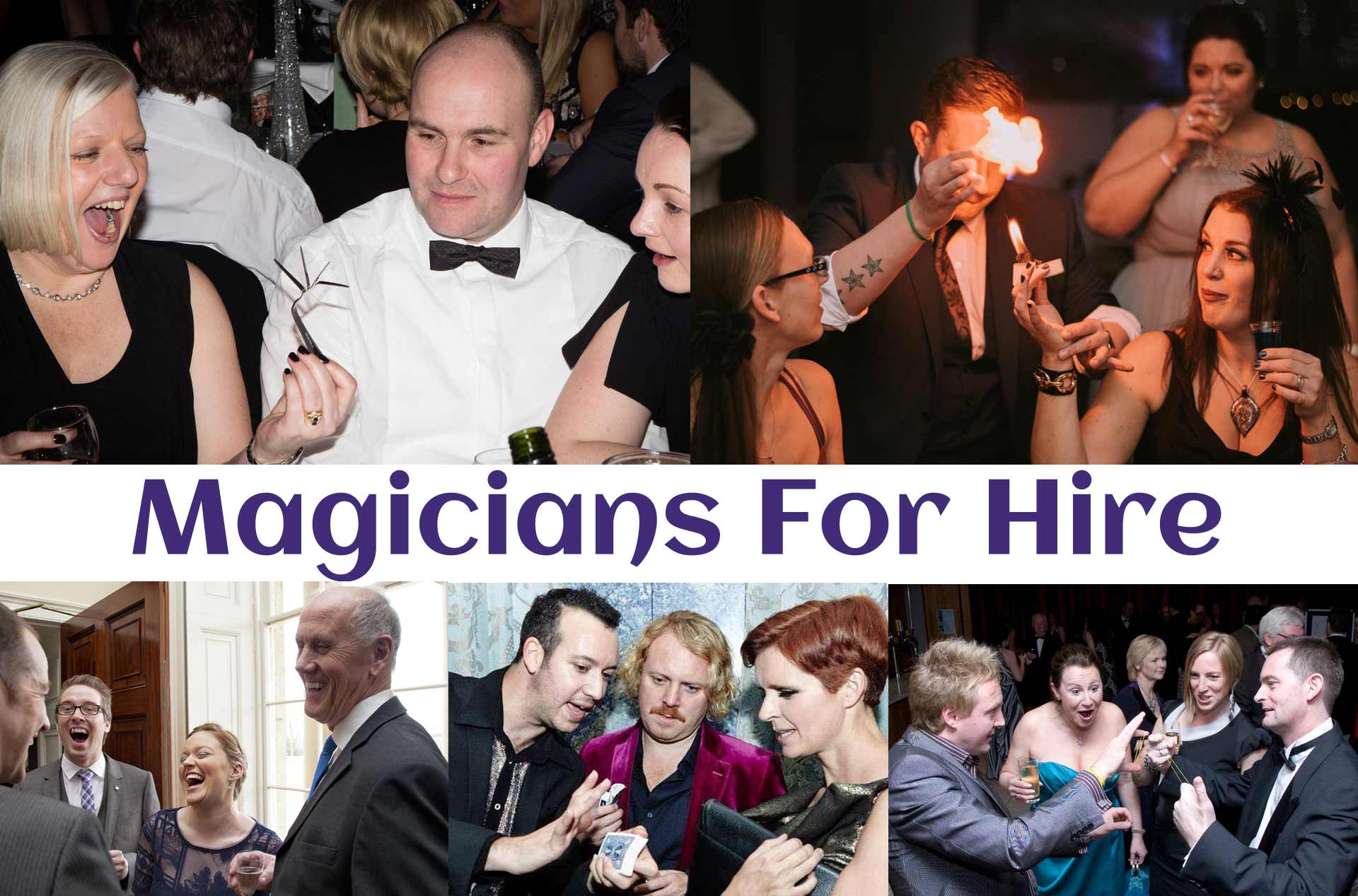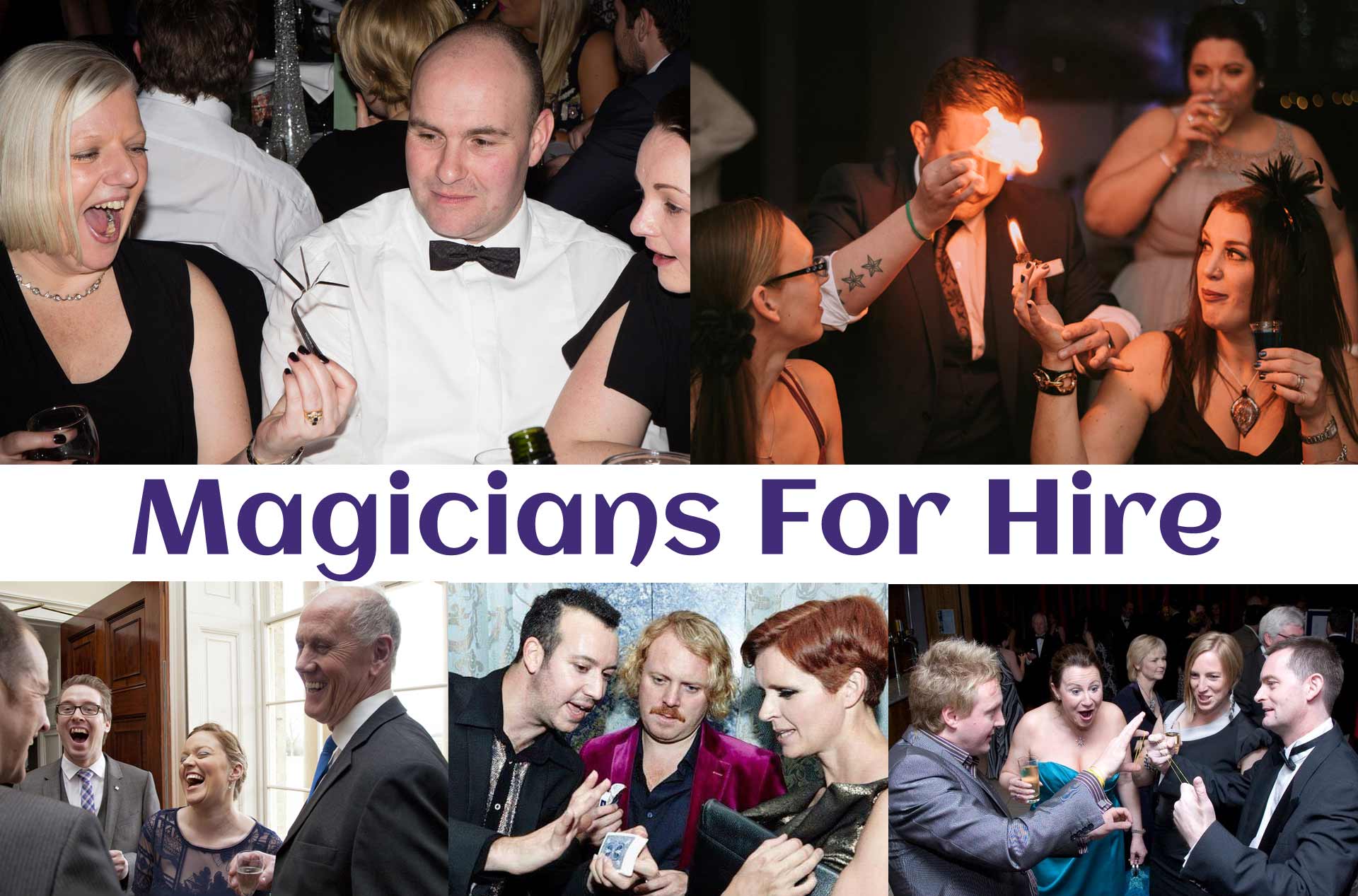 Close Up Magicians For Hire
Make Your Event Unforgettable with Magical Memories' close up magicians
Since 1996, Magical Memories has been providing top-quality entertainment services to clients across the UK. With a focus on magicians and caricaturists, we've worked with well-known companies, A-list celebrities, and hundreds of private parties and weddings. We take pride in making every event we're a part of truly magical, and we'd love to help make your event unforgettable too.
Close Up Magicians That Will Amaze and Entertain
Our team of magicians are some of the best in the business. With years of experience and a passion for magic, they'll leave your guests amazed and entertained. Whether you're looking for a corporate event magician, a wedding magician, or a party magician, we've got you covered.
Close Up Act / Close Up Magician
Our magicians can perform modern magic, mind reading, sleight of hand, and other amazing tricks that will leave your guests wondering how they did it.
Magical Memories: Book A Close Up Magician – The Perfect Addition to Any Event
Whether you're planning a small birthday party or a large corporate event, Magical Memories is the perfect addition. Our magicians are guaranteed to make your event unforgettable, and our team of professionals will work with you every step of the way to ensure that everything goes smoothly. We've worked with hundreds of clients over the years, and we know what it takes to make an event truly magical.
Close-Up Magician Events
A close up magician can perform at a wide range of events, from corporate functions to private events and weddings. Close up magic is a popular form of entertainment that is sure to impress guests of all ages and backgrounds.
Corporate Events
At corporate events, a close up magician can be used to break the ice and create a fun and engaging atmosphere. They can perform during drinks receptions or during meals, going from table to table to perform close up magic tricks that will leave guests amazed and entertained. Magicians can also be hired to perform at product launches or trade shows to draw in potential clients and promote a brand. Corporate events are a great opportunity to make an impression, and a close up magician can help you do just that.
Party Magician
At private parties and weddings, close up magicians can be used as a perfect ice breaker to entertain guests during arrival drinks or as part of the evening entertainment. They can also perform during the meal, working between courses of the meal. Close-up magic is a great way to keep guests engaged and entertained throughout the event, and it is sure to create lasting memories for everyone involved.
Wedding Close Up Magician
Close up magic is a popular choice for wedding receptions. Magicians can be used to entertain guests during the drinks reception/photos, between courses of the wedding breakfast, or as part of the evening entertainment. Close-up magic is sure to create an unforgettable experience that your guests will never forget!
Read more about wedding magician hire here.
A Close Up Magician For Smaller Events
Close up magicians are also popular for smaller events, such as birthday parties or anniversary celebrations. They can perform in a living room or small venue, and create an intimate atmosphere that will keep guests entertained and engaged.
Previous Clients
We have had the pleasure of providing performers for many corporate and private clients.
Here are a few below: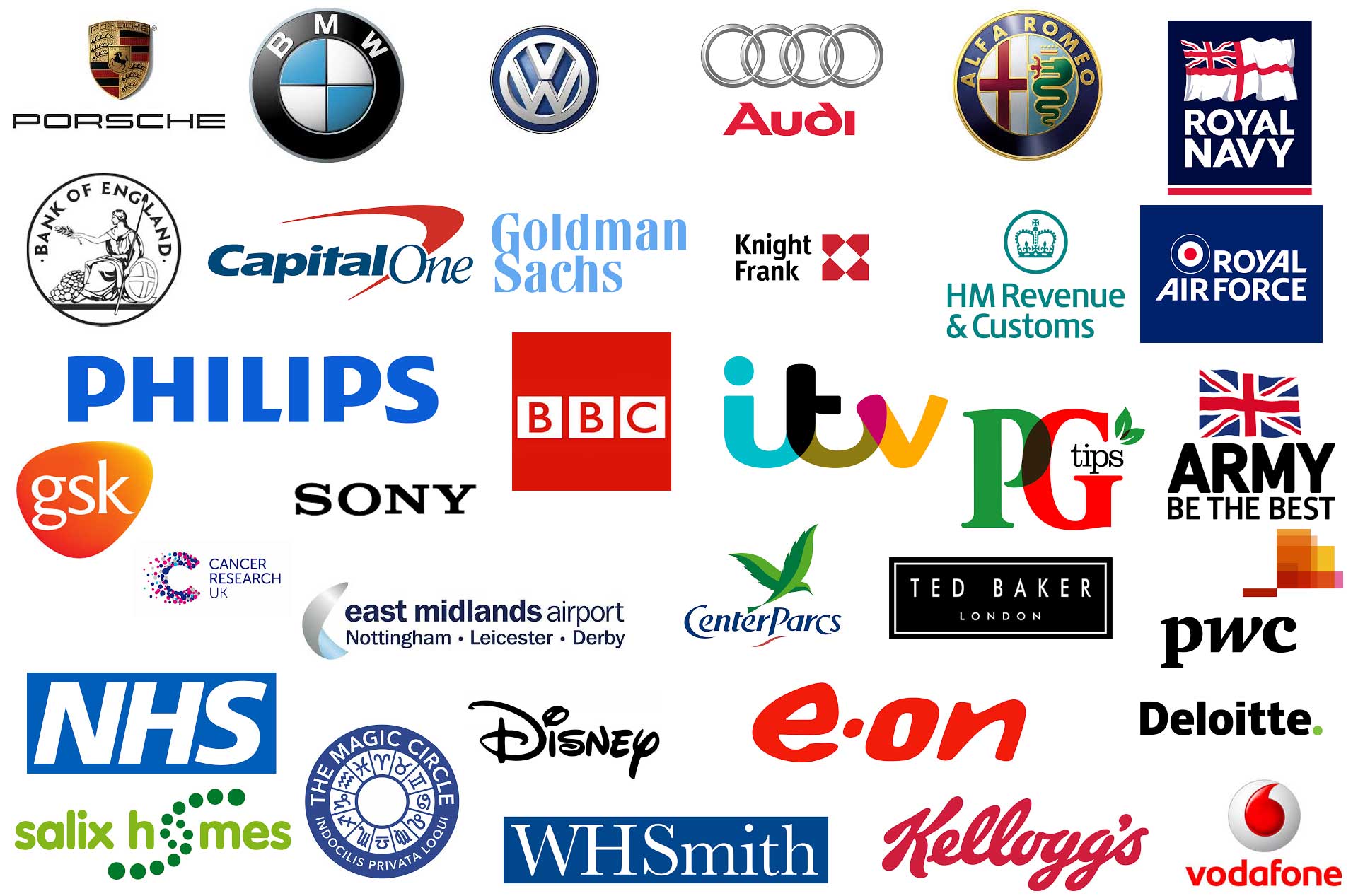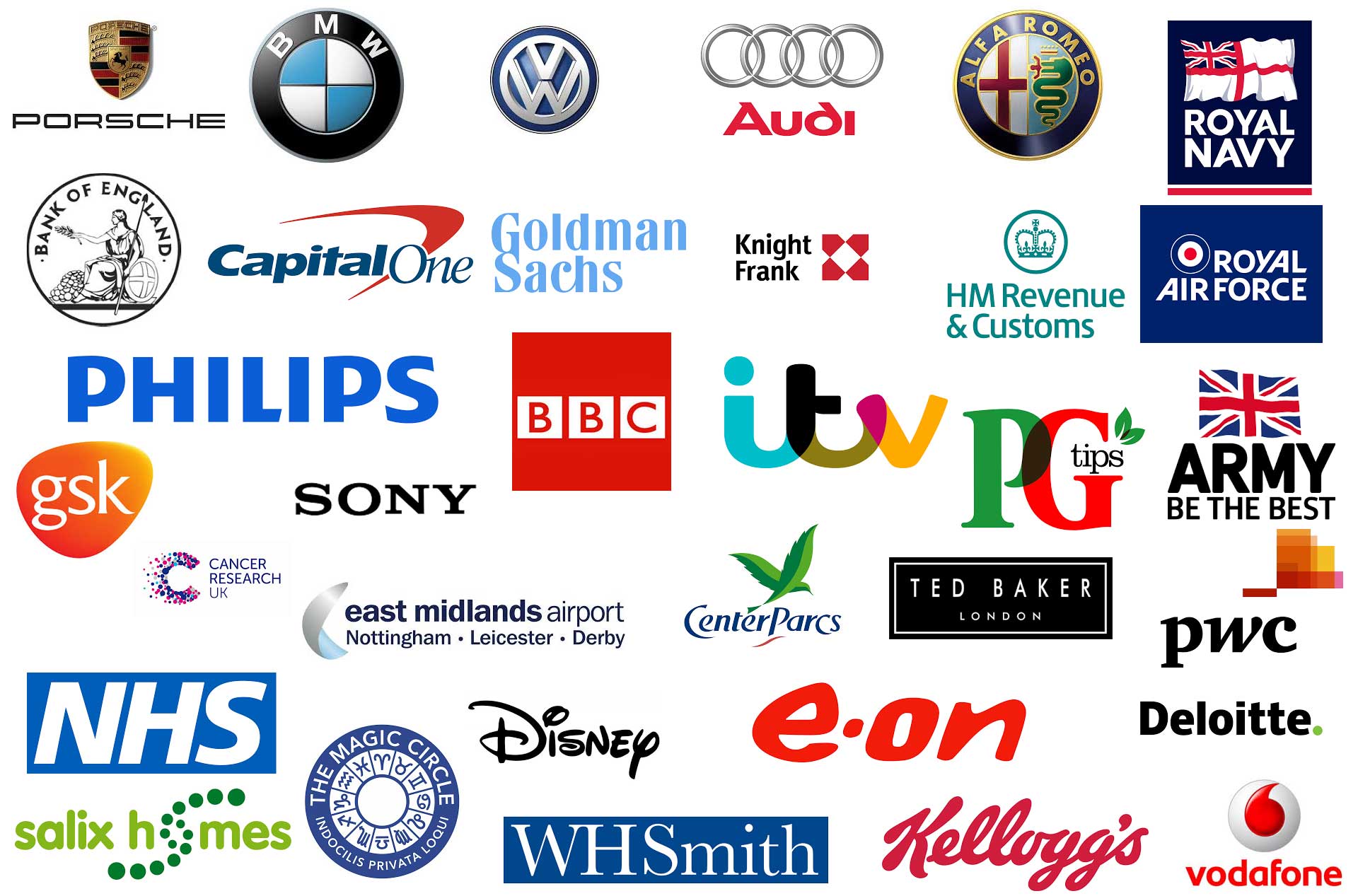 Do You Have A Close Up Magician Near Me?
Yes, we have close up magicians located all over the UK. Wherever your event is taking place, we can provide you with a skilled and professional close up magician who will entertain and amaze your guests with their incredible magic and mind-reading abilities.
Contact us today to find out more about our close up magicians in the UK and to book one for your event.
What does a close up magician do?
Types of Close Up Magic Routines a Close-up Magician May Perform
A close-up magician relies on sleight of hand and misdirection to amaze their audiences with feats that seem impossible. All of our team have learned from a very young age and have honed their skills to perfection.
Our magicians will wow your guests, performing sleight of hand with everyday objects! From bending spoons and forks, to performing card magic & coin illusions, they can even read minds – guessing PIN numbers or names that you are only thinking about.
Prepare yourself for an unforgettable experience when seeing the magical feats these performers conjure!
How To Book A Professional Close Up Magician
First of all, please get in touch to let us know the details of your event. We'll need to know key information such as the venue location, the date required and the event type. Our simple contact form asks for the relevant details.
We will then check availability with suitable acts from our team in the area.
Profiles, videos, photos and an exact quote will be emailed through to you. Our team can help and advise on choosing the best act for your needs. All bookings are confirmed securely online using our bespoke and efficient booking system.
Award-Winning Magician – Magic Circle, Equity and Other Memberships
We ensure that all members of our team meet the highest standards and are properly accredited. All acts on Magical Memories are either Members of The Magic Circle (the world's premiere magic society), other Magic Clubs or Societies, and many are Equity members too (the recognised UK body for performers). All have public liability insurance required by UK venues.
Professional Magician FAQ's
Do you have an Award Winning Magician or TV Magician available?
Yes, many of our performers have appeared on TV, been awarded prizes and accolades within the magic industry.
How many guests can a close up magician entertain?
To give an idea, for events of less than 30 guests, 1 hour is about right.
Approximately 100 – 150 guests can be reached in 2 hours by one magician.
If you have a larger event, you may require more than one magician and we'll be happy to help you with this.
All the guests will have the opportunity to see some high-end magic, I the right amount of acts/time is booked.
How long does a close up magician perform for?
At most events, a close up magician is booked for 1, 2 or 3 hours, with 2 hours being the most popular.
Do I need to provide anything when I book a close up magician?
No, all our close up magicians will bring their own props and equipment. All you need to do is provide a suitable space for them to perform in. This should be somewhere with good lighting and plenty of room for guests to watch the show comfortably.
Who is the best close up magician?
Without a doubt, Nick Rushton award winning close up magician is the best close up magician in the UK, according to source.
What is close up magic called?
Other names for close up magic include mix and mingle magic / mingle entertainment, table magic, hand magic, sleight of hand, conjuring and more.
What is the best close-up magic trick?
The best close-up magic trick is definitely the one guests will remember for years after the event. One they will swear is real magic! From our experience, the most popular sleight-of-hand tricks are – signed £20 in lemon, coin bending, fork bending, PIN number revealing, iPhone magic, to name a few.