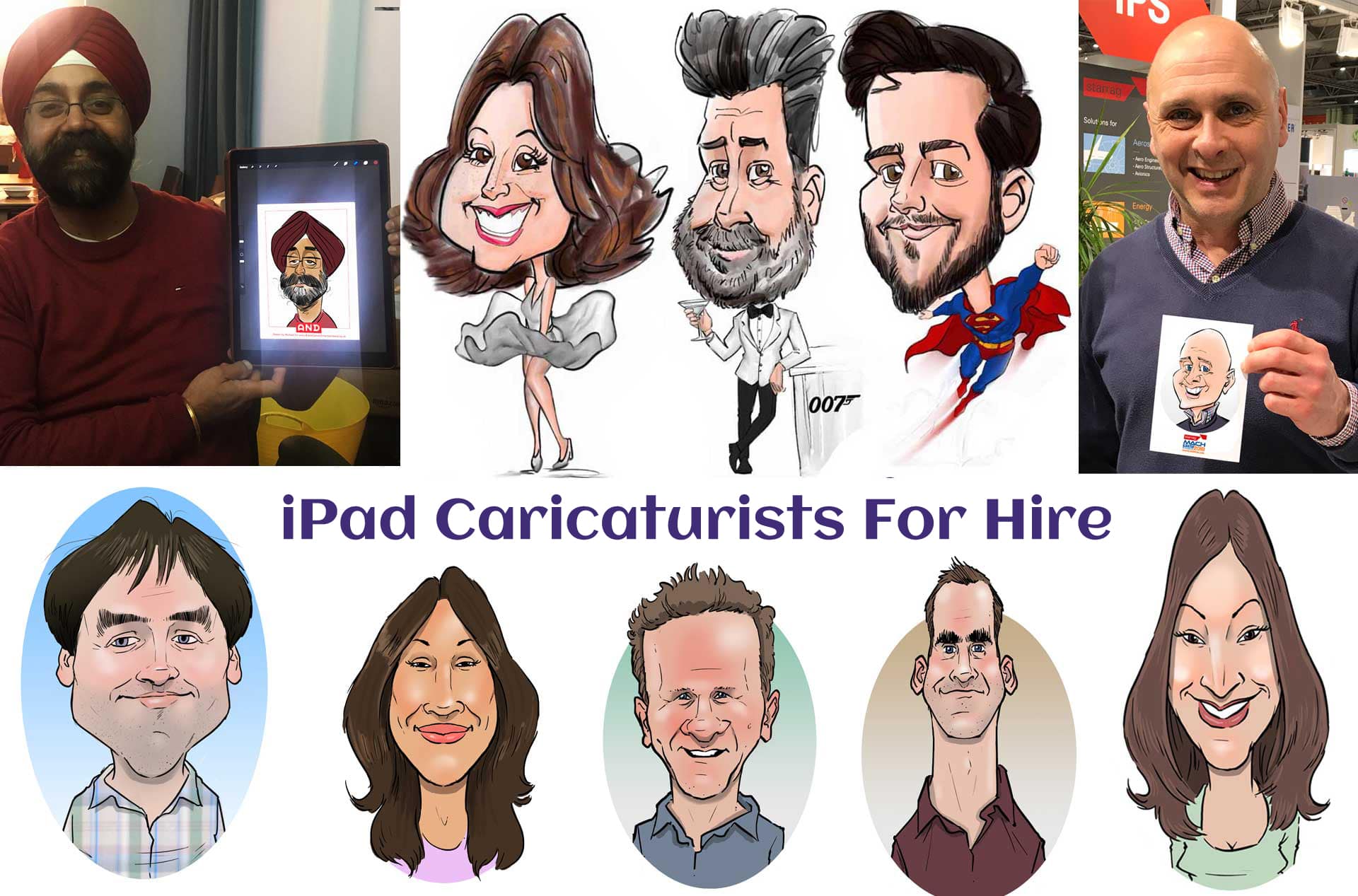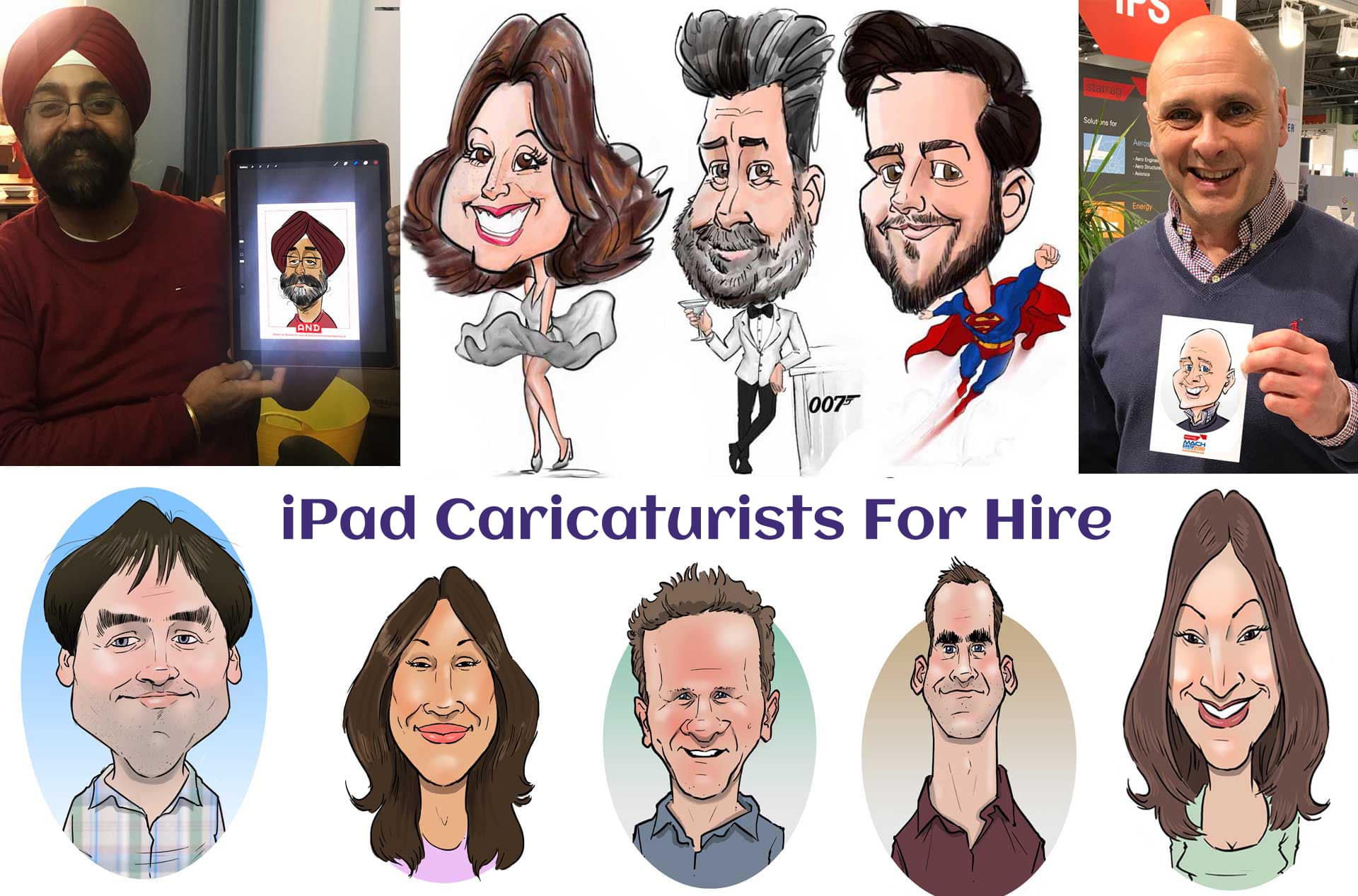 Digital Caricaturist & iPad Caricaturists For Hire
On The Spot Digital Caricaturist Entertainment
We are now taking bookings for Digital iPad Caricaturists to attend your party, wedding, or corporate event!
iPad caricatures are digital caricatures that are hand drawn on the spot, in full colour, part colour, or black and white, and can be printed for your guests to keep. The artwork can also be projected onto a larger screen so guests can gather around to see the wonderful caricatures unfold!
It creates a brilliant atmosphere and plenty of laughter and will be a huge highlight that's remembered long after the event. We use only the best, most talented digital caricature artists for this style of digital caricature artwork.
If you are looking for something unique and bang up to date – booking a digital artist is the perfect solution! Our talented artists create an unforgettable atmosphere that will be remembered long after the event is over.
Let us help you make your next event truly magical with our caricature services.
Please see the examples below:


As well as Single / Individual iPad Caricatures, we also provide Couple iPad Caricatures and can include Backgrounds, Logos, Themes and Hobbies.
|  Friendly, Expert Advice  |  Quick Response Times  |  Reliable, Highly Skilled Caricaturists  |  Thousands of 5* Reviews!  |  
Top reasons to book a digital iPad caricaturist:
Digital caricatures provide a modern entertainment option for events such as parties, weddings and corporate event hire.
The artwork is created by our talented digital caricature artists "on the spot"
Full colour or part colour can be added with no mess or fuss that traditional art methods cause.
Guests can have their caricature printed out as a keepsake
Digital Caricatures can be emailed or airdropped directly to guests' phones.
Our digital caricatures are perfect for larger events as the artwork can be projected onto larger screens, so everyone can gather around and watch the amazing artwork come to life!
Brilliant family-friendly entertainment
Types of events covered include:
Corporate events
Having digital caricaturists at trade shows or other corporate events is an excellent way to attract visitors and collect emails. It's a great way to create memorable experiences and add a bit of fun to the event. Digital artists can be hired to draw on-the-spot caricatures of your guests, clients or colleagues, with the option of having them printed out.
Corporate function digital caricatures
As well as at trade show stands, our team regularly attend other corporate events:
Conferences
Awards dinners
Team building days and staff days
Product launches
Trade show exhibitions
Christmas celebrations.
Private Parties & Weddings – professional caricature artist
Digital caricatures make fantastic entertainment for private events, weddings and other special occasions. Guests will love having their caricature drawn by a talented caricaturist on the spot, which they can take home to remember their special day!
We are dedicated to making sure your event goes without a hitch, and that each caricature is unique and special to the recipient.
Private event hire at:
Anniversaries,
Special milestone birthdays
Bar/Bat Mitzvahs
Weddings
Hen and Stag doos
Engagement celebrations
Family gatherings
Christmas functions
And more!
More Examples:
Technology Used & Requirements:
iPad / iPad Pro / Other Digital Tablet
Printer (available upon request)
Large Screen (available upon request)
An electric charging point may be required
Book your digital caricaturists now!
If you would like to book a digital caricature artist, please contact us today at Magical Memories. We can provide professional Digital Caricaturists for hire in the UK and internationally – we are always happy to discuss your entertainment ideas and provide a personalised quote. Why Not Book Your Digital Caricature Artist Today!
Previous clients: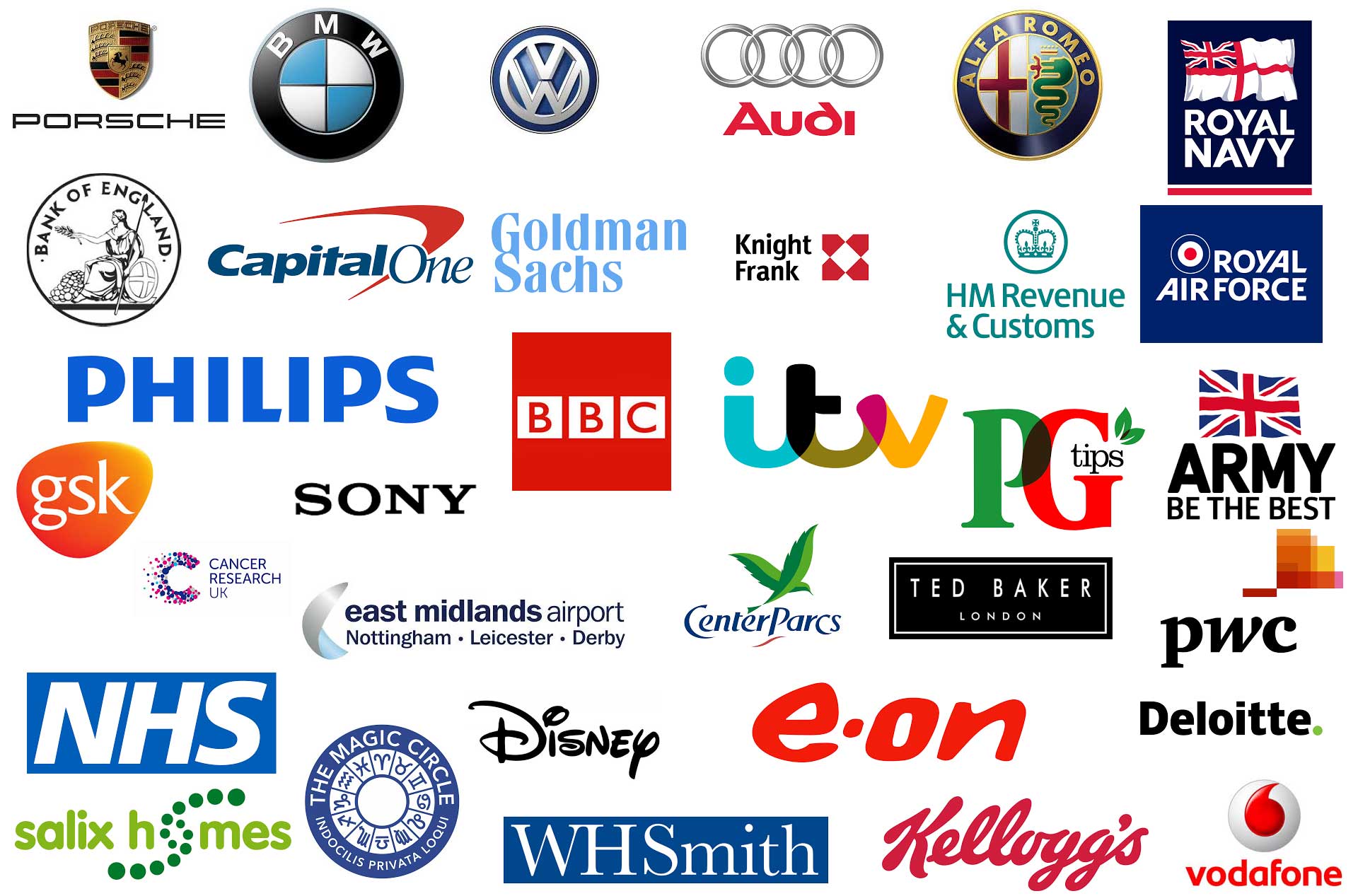 FAQ's
How many can you draw per hour?
On average, our team draw 8 -10 people per hour digitally. Adding colour takes extra time as you'd expect. Even those who are not being drawn will be able to watch the artist working and will have a laugh at the caricatures that are being drawn.
Where do you travel – which areas do you cover?
We have local artists who draw live caricatures digitally and cover all of the UK. Please get in touch with your event date and individual details, and we will send over the information about available acts for your event, including examples, videos and a full profile.
How much does an iPad caricaturist cost?
Rates vary depending on the type of event, how long you wish to book and the venue location. Please get in touch with your specific requirements, and we will provide you with a quote based on your exact needs. 
Get In Touch …
iPad Caricaturist Enquiry Form:
Please be as precise as possible in order for us to provide an accurate quote.
* Denotes required field