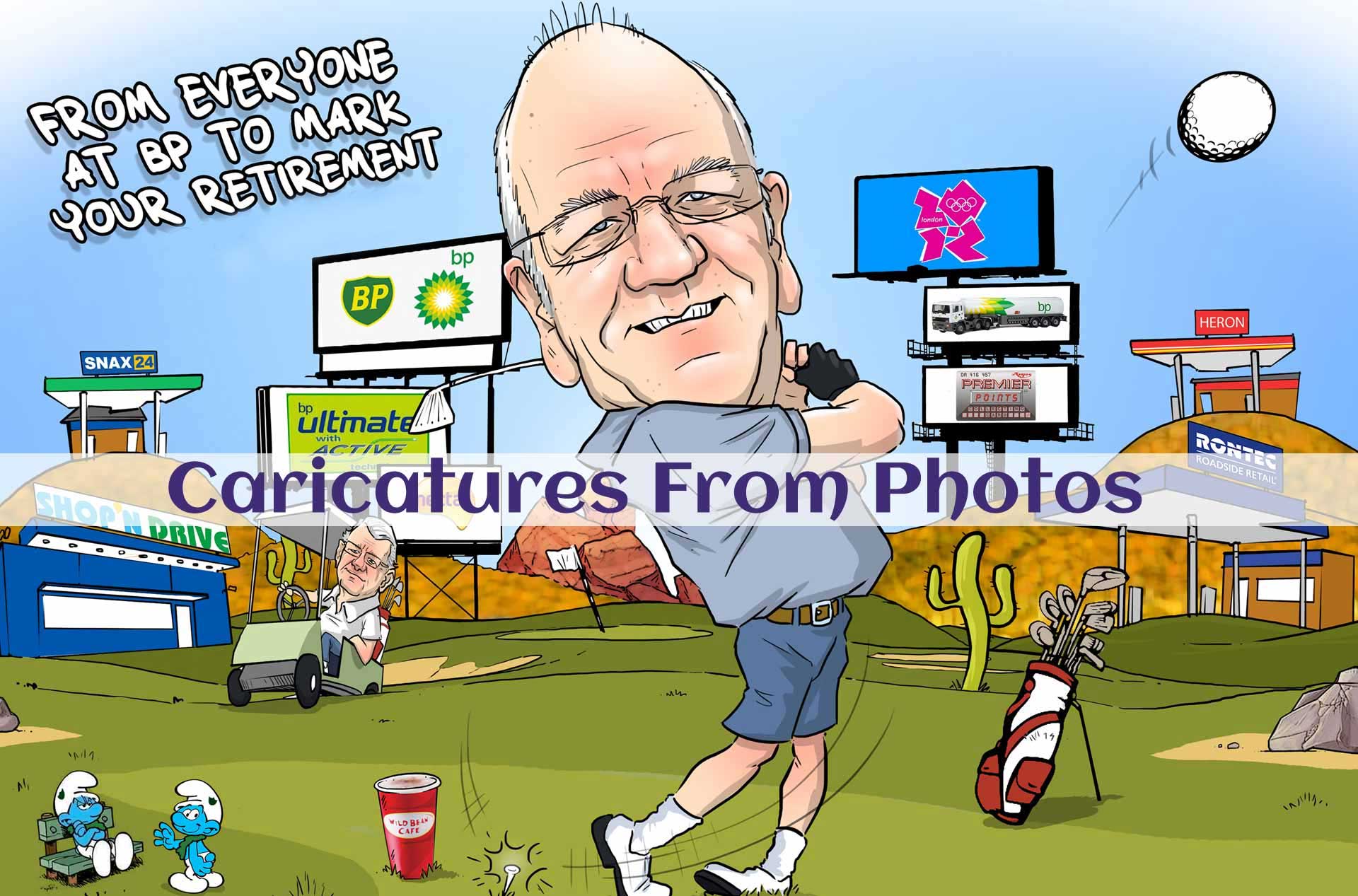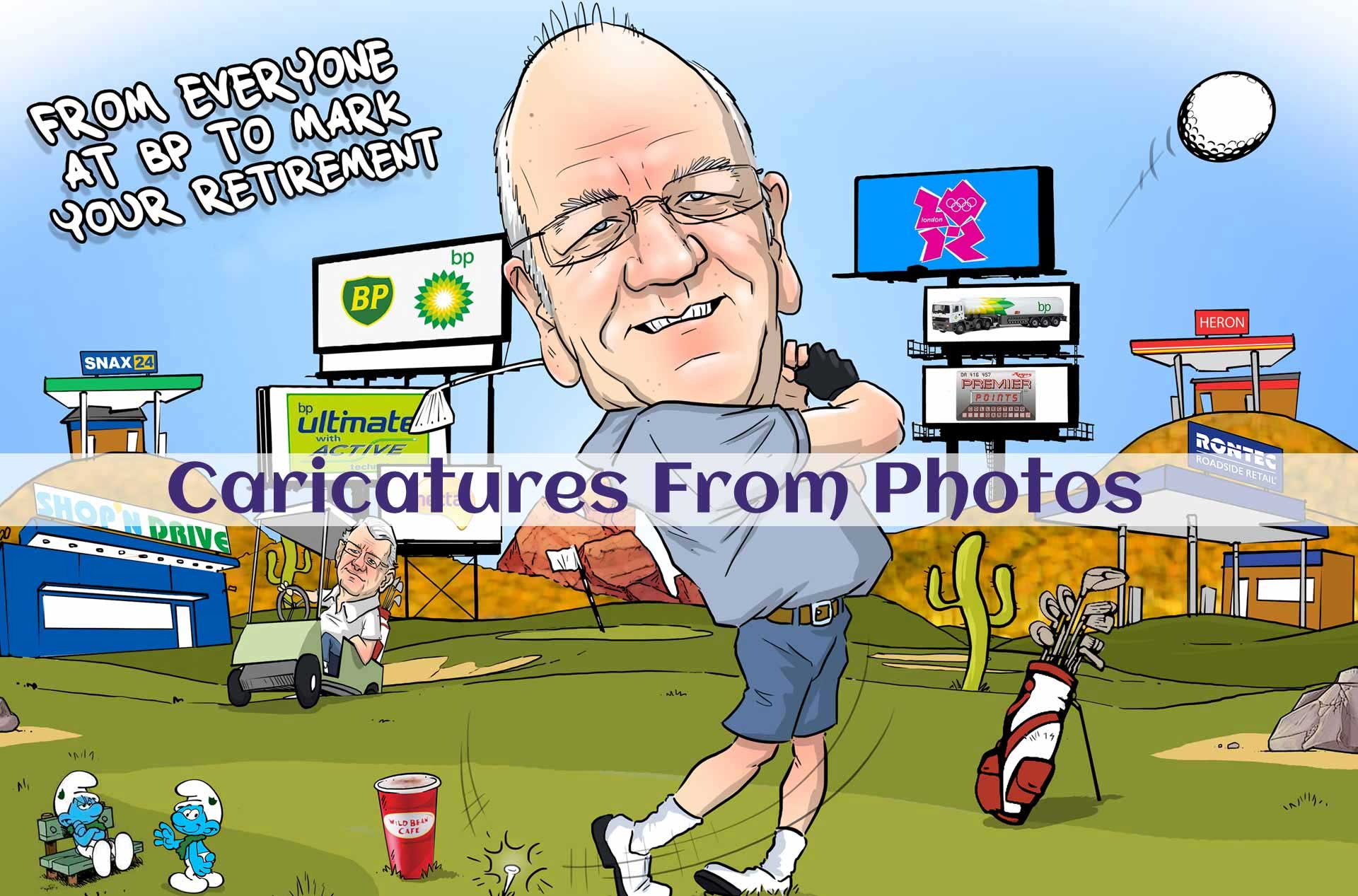 Caricatures From Photos …
Caricatures from Photos: Hand-drawn in the UK, Delivered by Email
Who doesn't love a good caricature? Whether you're looking for a gift or just want to have some fun, caricatures are an excellent way to express yourself. And now, there's no need to go anywhere but your computer screen! We offer caricatures from photos – hand-drawn by our superb team of artists and delivered right to your email inbox.
Choose from black and white or colour caricatures with the option of including backgrounds, themes or hobbies. Our high quality caricatures will make you smile every time!
Hand drawn caricatures from photos UK – No templates!
We are now taking orders for caricatures which are hand drawn from your photos.
We use only the best, most talented UK artists for this style of digital caricature artwork as caricatures from photos drawn to individual requirements takes an enormous amount of skill and communication to get spot on.
We always get a fantastic likeness of the person without being unkind or over exaggerated and the amount of extra detail included in each drawing is second to none – logos, pets, hobbies etc can all be included.
Caricatures are drawn to your bespoke requirements (no templates) in full colour (or black and white). Sizes available are A4, A3, A2 landscape or portrait orientation. Other sizes can be arranged upon request.
We Draw Caricatures – How to order –
* Order Online*
All orders are confirmed using our secure online ordering system – build your own caricature the way you want it.
Caricatures from photographs – process:
1. The first step is to complete the enquiry form to get a quote for your individual requirements and ideas. We will send over a quote for different options/prices along with some more examples too. We aim to reply to enquiries & emails received during working hours between just a few minutes to a couple of hours.
2. Once you have chosen your option and have decided to order your cartoon caricature, you will be directed to an online system (paper-free) to order and pay online. Confirming your order is quick and easy and payment can be made by PayPal, Credit / Debit card. Bacs payment can be accepted upon request.
3. Then we'll need your photos – these are emailed through to your personal advisor who will look after you and handle every element from start to completion. Photos should include 2 or 3 good quality shots of the person and also any photos required for reference such as logos, clothes props etc. The better quality and clearer the photos – the better the caricature likeness will be.
4. A draft line caricature is sent for your approval before the artwork is completed in colour and then the finished artwork is emailed as a High Resolution 300dpi (print quality) Jpeg ready to be printed out as many times as you like, on whatever medium you like – posters, canvass, mugs T-shirts, cakes and so on.
Of course, the finished product is perfect for sharing on Social Media such as Facebook, Twitter, Instagram and make unique fun profile pictures. As our caricatures from pictures / photos are completed as high-res images, delivery is as quick as an email and we can cover all of the UK (and overseas) without extra cost.
Get In Touch Via Our Website
Please Get In Touch for a quick, no-obligation caricature from photos quote today – Price starts from only £50!
Feedback
"Excellent job. A3 caricature from a photo within 48 hours. Nick was a great help, excellent communication and speed. Will definitely recommend and will use again in the future. Thank you so much"
Cheryl Atkin


"Absolutely FANTASTIC! We get these drawings done for our office and we're always delighted when we receive a new one for the wall. Couldn't be happier with the service & quality!"
Gina Purdue – Amadeus Hospitality


"I booked Magical Memories for a 'from photo' caricature for a gift due to a work colleague completing his graduate scheme. From the moment we got in contact with Nick at Magical Memories he was more than helpful. It was much appreciated that we could suggest final tweaks to the design to ensure the caricature was just perfect! The final design looks just like my colleague and has been brilliant received across the company. This is definitely something we will look at doing again. Thank you Magic Memories!"
Naomi Davies – Facebook Review


Caricatures

from photos

Perfect For:

» Retirement Gifts

» Birthday Present

» Weddings

» Wedding Caricatures For Wedding Stationery

» Websites

» Facebook Profiles

» Business Stationery

» Staff Caricatures

» Sports Teams

» Fathers / Mothers Day Presents

» New Baby Gift Cartoons

» Engagement

» Anniversary Gifts

» Military / Armed Forces

» Company Leaving Presents
Caricatures From Photos UK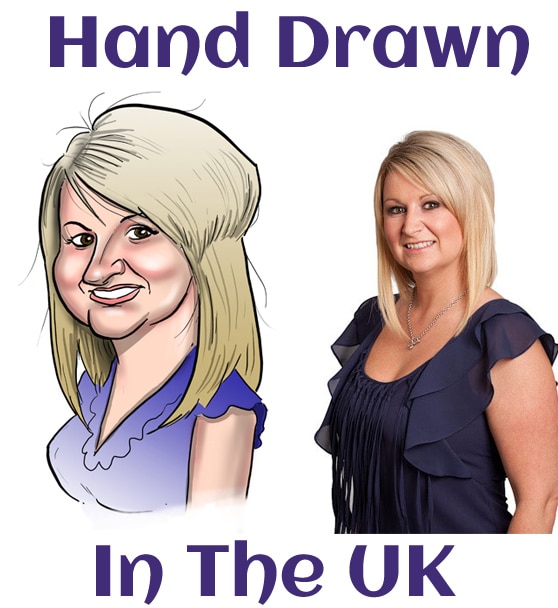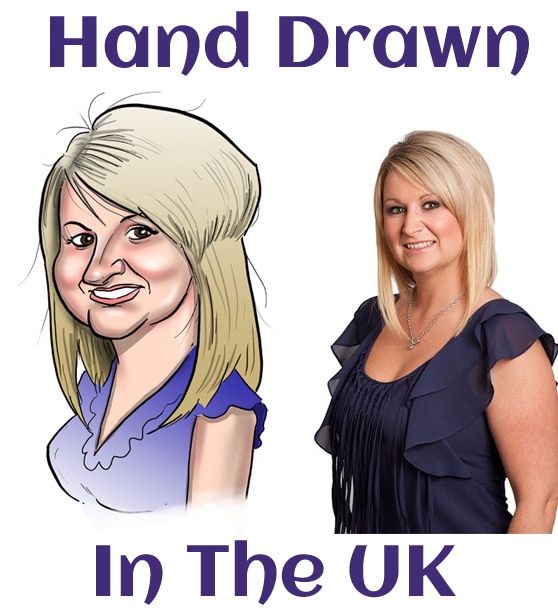 Caricatures from photos uk   
|  Friendly, Expert Advice  |  Quick Response Times  |  Reliable, Amazing, Highly Skilled Caricaturists  | Great Price & Special Offers | Thousands of 5* Reviews!  |
Personalised caricatures
Caricatures offer the perfect personalised gift that's totally unique and bespoke. Not only will the artwork have a funny yet striking resemblance, but you can also choose to include personal information such as hobbies, signs, interests or professions – we create exactly what you want! Images for reference may need to be supplied for theme and backgrounds.
How to draw caricatures from photos
Using the latest in digital technology, the caricatures we create are drawn using Wacom graphics tablets, iPad's or similar tablets and use the latest in digital image editing software – that way we can get the best drawing for you.
Family caricatures / Caricatures from photos
Create your own personalised family caricature or couple caricature. The artist will draw you in the style of their choice, together with backgrounds, themes and hobbies to make it even more special! You can choose how many people to include along with a background to suit.
Corporate gifts
Caricatures make great corporate presents for colleagues and clients. Maybe a retirement gift for a member of your team, a special gift as a leaving present, or a caricature picture just to say thank you.
UK based caricature artists
Our team are the best in the UK – many of the artists we use have won top industry awards, have been published in well know publications and have even appeared on TV. Amazing talent.
| Friendly, Expert Advice | Quick Response Times | Reliable, Amazing, Highly Skilled Caricaturists | Great Price & Special Offers | Thousands of 5* Reviews! |
Caricatures From Photos Enquiry …

Please be as precise as possible in order for us to provide an accurate quote.
* Denotes required field